Warning! Do not Download Without a VPN!
Your IP Address is
. Location is
Download and surf securely, stream unlimited and protect your personal data!
Become Anonymous with SpyOFF
Download Ella Fitzgerald – Greatest Hits Vol. 1 (2018) 320 KBPS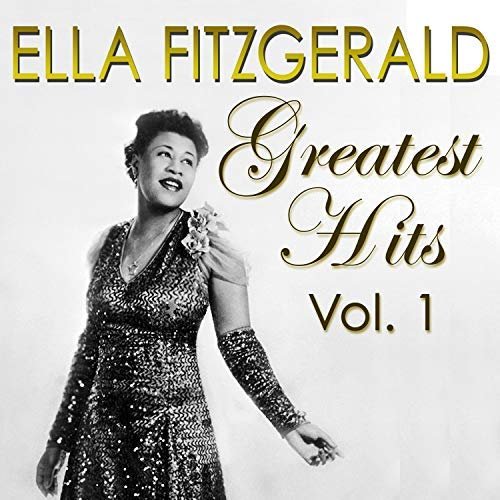 Artist: Ella Fitzgerald
Title: Greatest Hits Vol. 1
Year Of Release: 2018
Genre: Jazz, Vocal Jazz, Oldies
Quality: 320 kbps
Time: 05:45:43
Size: 806 mb
01. More Than You Know
02. Close Your Eyes
03. There's a Lull in My Life
04. I Never Had a Chance
05. What Will I Tell My Heart
06. We'll Be Together Again
07. Then I'll Be Tired of You
08. Like Someone in Love
09. Midnight Sun
10. I Thought About You
11. You're Blase
12. Night Wind
13. What's New
14. Hurry Home
15. How Long Has This Been Going On
16. Overture
17. I Wants to Stay Here
18. Bess. You Is My Woman Now
19. My Man's Gone Now
20. I Got Plenty O' Nuttin
21. Buzzard Song
22. It Ain't Necessarily So
23. What You Want Wid Bess
24. A Woman Is a Sometime Thing
25. Prayer (Oh, Doctor Jesus)
26. Oh Lawd, I'm on My Way
27. Medley (Here Come De Honey Man/Crab Man/Oh, Day's so Fresh and Fine)
28. There's a Boat That's Leavin' Soon for New York
29. Bess, Oh Where's My Bess
30. Sweet and Lovely
31. Let's Fall in Love
32. Makin' Whoopee
33. That Old Feeling
34. I Remember You
35. The Lady Is a Tramp
36. Moonlight Serenade
37. Gone with the Wind
38. Lullaby of Broadway
39. Can't We Be Friends
40. Out of This World
41. My Old Flame
42. East of the Sun (West of the Moon)
43. Misty
44. The Man I Love
45. Mack the Knife
46. Summertime
47. Too Darn Hot
48. Lorelei
49. How High the Moon
50. You Go to My Head
51. Willow Weep for Me
52. I'm Thru' with Love
53. Spring Will Be a Little Late This Year
54. Everything Happens to Me
55. Lost in a Fog
56. I've Grown Accustomed to Her Face
57. I'll Never Be the Same
58. So Rare
59. Tenderly
60. Stairway to the Stars
61. Cool Breeze
62. Somebody Loves Me
63. Cheerful Little Earful
64. You Make Me Feel so Young
65. Beat Me Daddy Eight to the Bar
66. Like Young
67. Blue Skies
68. St. Louis Blues
69. Moonlight in Vermont
70. You Turned the Tables on Me
71. Little White Lies
72. Gypsy in My Soul
73. Goody Goody
74. You Hit the Spot
75. What's Your Story, Morning Glory
76. Just You Just Me
77. As Long as I Live
78. Teardrops from My Eyes
79. Gotta Be This or That
80. You're an Old Smoothie
81. My Kinda Love
82. Blues in the Night
83. If I Were a Bell
84. Little Jazz
85. You Brought a New Kind of Love to Me
86. Knock Me a Kiss
87. 720 in the Books
88. Night in Tunisia
89. You're My Thrill
90. My Reverie
91. Stella by Starlight
92. Reach for Tomorrow
93. Jersey Bounce
94. Signing Off
95. Cry Me a River
96. Round Midnight
97. This Year's Kisses
98. Between the Devil and the Deep Blue Sea
99. Lover, Come Back to Me
100. My Heart Belongs to Daddy
---
Ella Fitzgerald – Greatest Hits Vol. 1 (2018) 320 KBPS
Download By Turbobit
http://turbobit.net/jc9j0nolbvql.html
If link is dead, please leave a reply.
Direct Download:
Ella Fitzgerald – Greatest Hits Vol. 1 (2018) 320 KBPS